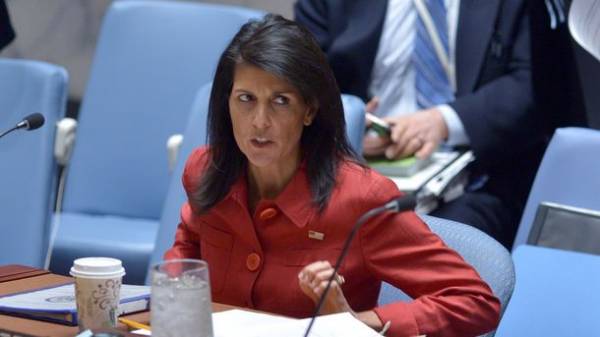 The U.S. permanent representative to the UN, Nikki Haley said that the responsibility for chemical attack in Idlib is not only the government of Syria but also on Iran and Russia. She said this during a meeting of the UN security Council, reports.
"Government regime in Syria is not the only one who is responsible for the chemical attack. The government of Iran also has a big responsibility, as it has long defended the Syrian dictator," said Haley at a meeting of the UN security Council.
She added that "the Russian government also bears significant responsibility".
According to her, Russia and Iran did not react properly to the crimes of Syrian President Bashar al-Assad.
"Every time Assad crossed the "red line" that Russia was protecting him, and it strengthened the Assad regime, and the strengthening of Assad leads to more deaths," – said the permanent representative of the United States.
Recall that Russian President Vladimir Putin did not condemn the chemical attack in Idlib, the victims of which, in particular, were 27 children, but a retaliatory airstrike USA he called a "violation of international law".
Comments
comments