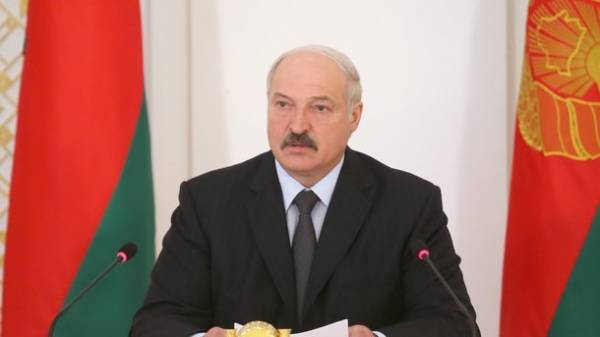 President of Belarus Alexander Lukashenko can be dismissed from his position during the current year as a result of popular protests. This was stated by the comment to the edition "GORDON" the coordinator of the civil campaign "European Belarus" Dmitry Bondarenko.
According to him, the last straw of patience of the Belarusians became the tax that citizens had to pay the government while not working.
"Of course, the reason for the meetings was the decree №3 of the so-called parasites. But very quickly it all turned into a manifestation of hatred of Lukashenko. People are driven to poverty and unemployment in small towns is through the roof. Apart from Minsk, the country everywhere depressed regions. Lukashenko is unable to solve people's problems. He tries to bring down a wave of discontent, but it is unlikely he will succeed. My prediction – in the course of the year in Belarus will have a new government. I think that Lukashenka will be dismissed as a result of popular protests," – said Bondarenko.
He believes that in Belarus there is your opposition leader is Lieutenant Colonel, head of the social democratic party Nikolai Statkevich, who, in his opinion, enjoys great prestige among the population.
"People driven to extremes. And now on the streets just a former Lukashenko's electorate. So I think Lukashenko does not stay in office even to the end of this year. The fact that he has a great support of the population is a myth", – the oppositionist added.
We will remind, Alexander Lukashenko has frozen for the year the tax in Belarus. The decision to charge the unemployed forced collection in the $ 200 previously caused in the country a wave of protests.
Comments
comments