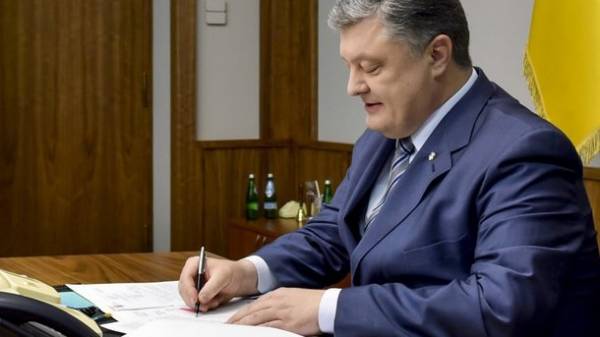 The head of state Petro Poroshenko signed a decree on celebrating the 21st anniversary of the Constitution of Ukraine and approved the responsible for organizing the festival, the press service of the President.
The President instructed the Cabinet of Ministers to develop and approve an appropriate action plan and ensure its implementation.
According to the decree, the government is mandated to provide thematic gala, educational events honoring the author of the first Ukrainian Constitution Pylyp Orlyk and prominent figures of Ukraine.
The Cabinet of Ministers is also requested to ensure wide coverage in the media events of the holiday.
The President also instructed the Ministry of foreign Affairs of Ukraine to organize the foreign diplomatic institutions of Ukraine events with participation of Ukrainian community abroad.
Comments
comments