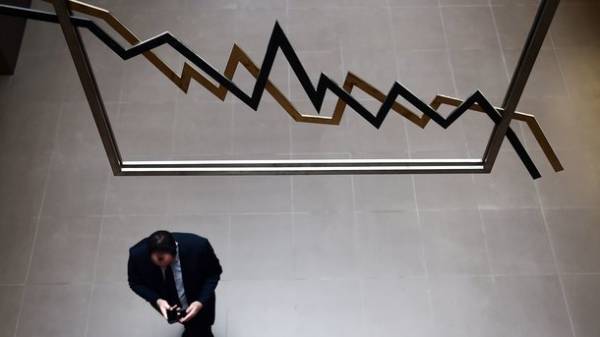 The national Bank of Ukraine (NBU) in connection with a trade blockade of uncontrolled territories of Donbass and improve the situation on foreign markets has revised macroeconomic indicators for 2017 and 2018. About it reports a press-service of the NBU.
In particular, the national Bank worsened the GDP growth forecast for 2017 from 2.8% to 1.9%. At the same time, the estimate of GDP growth in Ukraine to 2018 improved from 3% to 3.2%.
Also, the national Bank has confirmed the forecast of inflation for the current year at 9.1% and next 6%. "The effects of rising food prices on the world commodity markets will be offset by slower growth in administratively regulated tariffs and declining pressure on prices from aggregate demand," according to the NBU.
In connection with the blockade of the assessment of the deficit in the current account balance for 2017 has dropped from 3.5 billion to 4.3 billion, and the next from 3.4 billion to $ 4.3 billion.
Decreased forecast of the volume of international reserves of Ukraine at the end of 2017, with 21.3 billion to 20.8 billion dollars, and at the end of 2018 – from 27.1 billion to 25.9 billion dollars.
"The impact of the blockade on the exchange rate of the hryvnia will be limited. The deterioration in the balance of payments in the first place will be displayed on the net purchase of currency in the market to replenish the reserves," – emphasizes the NBU.
To mitigate the impact of the trade embargo on the foreign exchange market, the NBU plans to reduce the volume of purchases of foreign currency in the interbank market, leaving more currency in the market and contributing to the narrowing of the fluctuations of the hryvnia exchange rate.
The national Bank informs that on March 20 has provided updated estimates for review to the International monetary Fund (IMF).
As previously reported by the experts because of the trade blockade on Donbass risks to the hryvnia grow, however while the dollar is not rising due to seasonal factors.
Recall that the issue of Ukraine, appointed Russ tothe discretion of March 20, disappeared from the agenda of the meetings of the Board of Directors of the IMF. Now the agenda is painted to 24 March and Ukraine in it. Prime Minister Volodymyr Groysman noted that the transfer caused by the change of the economic situation in the country due to the blockade on Donbass and became a new challenge for the government.
To resume the national Bank of Ukraine (NBU) and the Ministry of Finance had to update forecasts with regard to the effect of the trade embargo.
Comments
comments