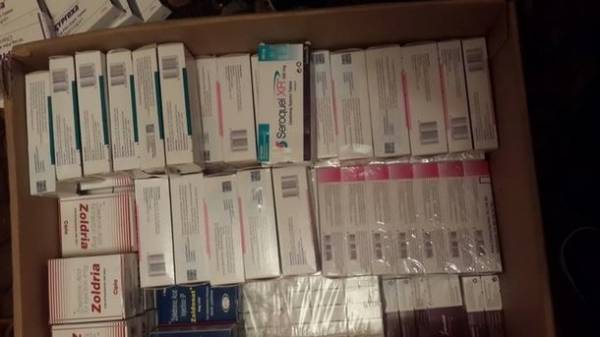 SSU and SFS has revealed the channel of smuggling of unregistered and fraudulent medicines, which was organized by a group of immigrants from Luhansk region. Offenders imported drugs from Asia, Europe, the Russian Federation, and then sold them on the Internet without proper contracts and licenses, according to the social network in the office.
"In Kiev employees of SBU carried out a search in the apartment, which was used as a warehouse. Law enforcement officers found a lot of unregistered and fake medicines worth more than six million hryvnia, which were stored without proper conditions", – stated in the message.
The fact of the offence instituted criminal proceedings under part 3 of article 212 ("Evasion from payment of taxes, other obligatory payments") criminal code of Ukraine, investigative actions proceed.
Comments
comments