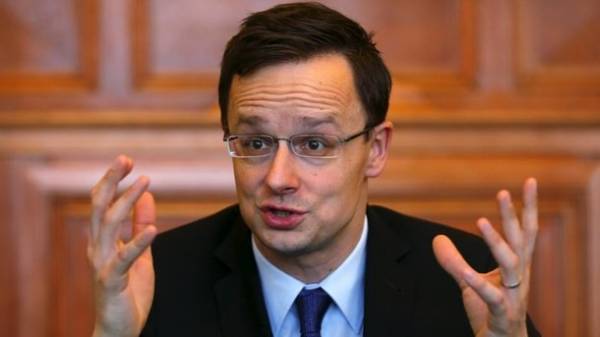 Budapest will no longer support the initiatives of Ukraine in international organizations, and the Minister of foreign Affairs of Hungary Peter Siyyarto, invited the Ambassador of Ukraine in Hungary Nepop Love to talk about the recently adopted in Ukraine, the law of total Ukrainization of education. This is stated in a statement posted on the website of the Ministry of foreign Affairs of Hungary.
As noted, the decision to stop support of the Ukrainian initiatives was taken personally Szijjártó, and in conversation with Nepop he intends to report that considers the recently adopted law "shameful and disgraceful".
SEE ALSO
In Ukraine, responded to the dissatisfaction of the Hungarian education act
7 Sep Szijjártó said that the new law on education in Ukraine is contrary to the values of the European Union. "We believe it is shameful that the amendment seriously violates the rights of the Hungarian minority. It is shameful that a country seeking closer ties with the EU, passed a law that directly goes against European values," he said.
As reported, on September 5 the Verkhovna Rada adopted the law on education, which begins the education reform in Ukraine. The law, among other things, determines that the language of the educational process in educational institutions is the state language.
Comments
comments