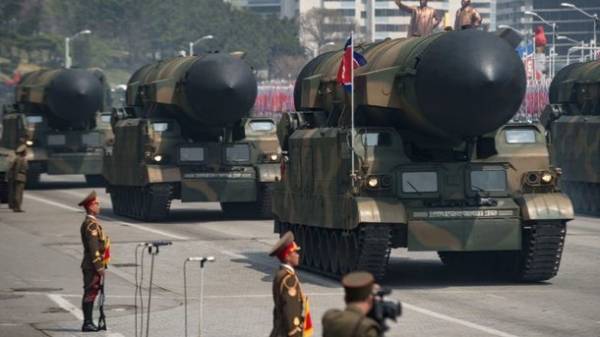 Private intelligence and analysis company Stratfor revealed that to date, North Korea will not be able to resist the US missile strikes, since their flight range is not enough to reach the North American continent, reports "Apostrophe".
Analysts say that North Korea is armed with 50 to 100 single-stage ballistic missiles, medium-range, called the Nodong-1 and Nodong-2 missiles and 25-30 Taepodong-1. However, these missiles will not help to get Americans because they can't make it to North America.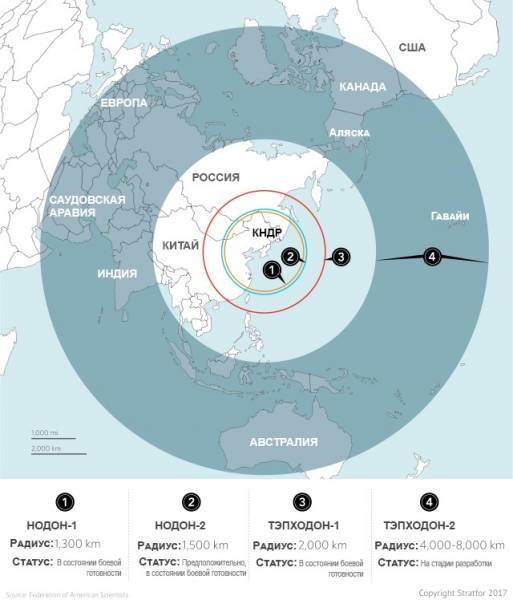 Yes, according to Stratfor, the North Koreans have in the development of rocket Taepodong-2, whose range is called 4000-8000 miles, which would reach the US, however this weapon is still only on paper.
Analysts also assess the ability of the artillery of the DPRK. North Korean artillery, based on the border with South Korea, it can affect a significant part of the territory of its southern neighbor. The capital of South Korea Seoul is also within reach of the artillery of the DPRK, analysts assure private intelligence service Stratfor.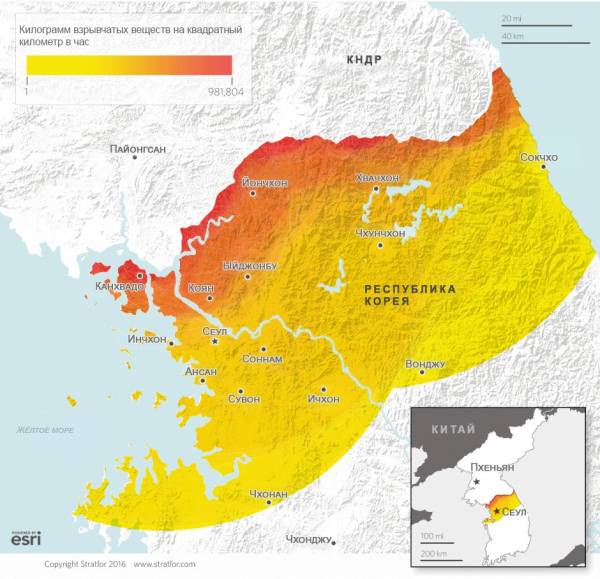 North Korea has stated that it will continue missile tests "on a weekly, monthly and annual basis", despite international condemnation and increasing military tensions with the United States of America.
Also the permanent representative of the DPRK to the UN Kim In Ryong said that Washington's policy leads to an increase in the risk of nuclear war.
Comments
comments