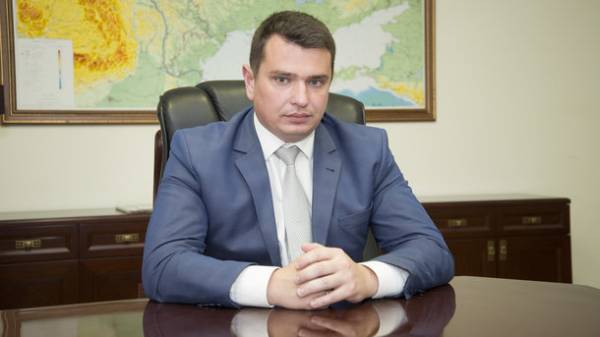 The National anti-corruption Bureau cannot make a mansion or be rich. In an interview to TSN said by the NACB Sytnyk. According to him, the Bureau salary of a detective is not enough to purchase housing, but enough to take out a loan to buy a house.
"For example, the salary of a detective is about 40 thousand hryvnia per month. For the purchase of housing, this is not enough for a mansion you're not here to make money, but it's enough for Essentials, that is, in NABOO, you won't get rich," said Sitnic, adding that "the salary of a detective is a stable opportunity to take such a loan. Every Friday I give the data on NABOO with the internal control Department, one of our employees purchased a movable-immovable property, we all analyze".
At the same time, Sytnik said that he managed to acquire during the work of the head of NABOO with a salary in the amount of 100 thousand hryvnias. "The suit is about eight thousand hryvnia. Shoes – Fellini. Don't wear a watch. But I have one watch was presented in 2004 as the best investigator in the Prosecutor's office. Otherwise, you know, bought a car Korea, KIA Sportage," said he.
As reported, the National anticorruption Bureau of Ukraine is investigating 49 proceedings on corruption in state enterprises. "Among the more than three hundred productions which are now being investigated by detectives of the National anti-corruption Bureau, 49 concerning corruption in state-owned enterprises (SOEs). At sight of the detectives are 35 state enterprises, 15 of which assets are in the TOP 100 public companies, according to the Ministry of economic development and trade," reports the anti-corruption Agency.
Comments
comments