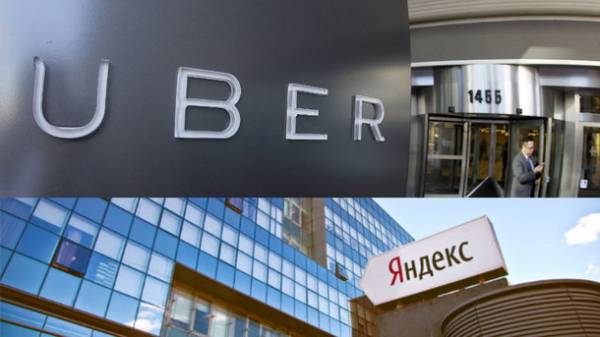 The company "Yandex" and Uber signed an agreement to merge business and services for the online order taxi in Russia, Azerbaijan, Armenia, Belarus, Georgia and Kazakhstan.
According to the General Director "Yandex.Taxi" Tigran Khudaverdyan, after the unification of services for users will continue to be available both apps — as "Yandex.Taxi", and Uber. Database drivers will be integrated on a single platform, which will allow taxi drivers to receive orders from two programs.
"This will allow drivers to obtain more orders per hour, and passengers — to keep affordable the cost of travel," he said.
Read also: Uber opens headquarters in Kiev
For customers there will also be a special roaming agreement.
"For example, on arriving in London or Bangkok, you will be able from the app "Yandex.Taxi to" order Uber, and tourists from Paris — book "Yandex.Taxi" Uber" — said khudaverdyan.
He also added that the companies had decided to invest in the combined company 325 million dollars. 59.3% platform will belong to Yandex 36.6% — Uber, and 4.1% — employees of the platform.
Recall, after you deny access to "Yandex" in Ukraine there are problems with the service "Yandex.Taxi". Later it became known that this service was unlocked in the mobile version.
Comments
comments