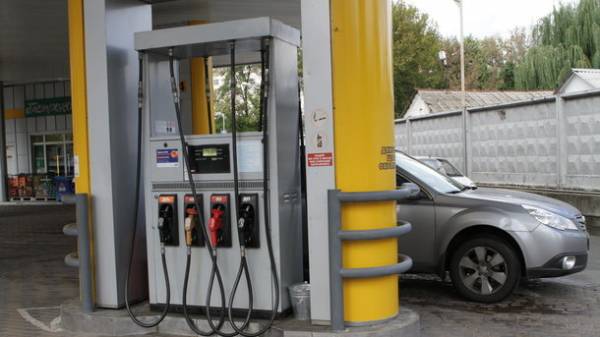 The Antimonopoly Committee of Ukraine (ACU) checks the validity of the cost of liquefied natural gas, but pointed out that crisis situation could have been avoided. This was reported on the website of the AMC.
"Together with the existence of objective reasons for a sharp increase in prices of liquefied gas, we do not exclude the presence of subjective factors that may indicate the violation of the legislation on protection of economic competition", – said the head of AMKU Yury Terentyev.
As stated in the AMC, 21 August, the Committee demanded the largest players in the market to provide relevant information and called for an explanation of the situation of representatives of producers and importers of liquefied natural gas.
Then on 23 August the head of the AMC requested all regional offices to perform, whether the action of the operators when setting their prices for filling stations the legislation on protection of economic competition.
SEE ALSO
Poroshenko threatened guilty to a sharp rise in price of LPG
AMC recalled that in June were transmitted to the government, the presidential Administration and other state authorities about the risks of price fluctuations in the oil market and the liquefied gas due to the import dependence of this region.
Then the Committee recommended to stimulate the luck of the crude oil and to increase production of oil products, to create strategic reserves and diversify supply.
"The crisis could have been avoided if timely performance of this order in full", – underlined in the message of Department.
We will remind, in the market of LPG in Ukraine is a shortage of fuel at high demand. While prices have slowed growth, and experts predict that the cost of liquefied natural gas will even return to the level below 10 UAH.
As you know, the situation on the market of liquefied natural gas interested in the government – the Prime Minister of Ukraine Volodymyr Groysman instructed the responsible authorities to understand the situation with the prices. The Antimonopoly Committee has started an investigation.
Comments
comments