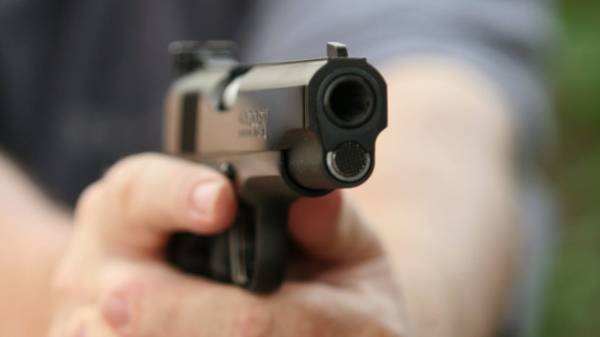 In the Nikolaev area between two groups of individuals shooting occurred, one person died, reported in a press-service of the Nikolaev region.
"Around 18:00 in the Veselinovsky police Department received a report from the medical institution for hospitalization 29-year-old local resident with a gunshot wound to the head. The man died in hospital", – stated in the message.
Militiamen found out that the injuries the victim suffered during the conflict that arose between two groups of persons on the territory of hunting grounds.
During the quarrel one of the men was fatally wounded, in advance, of the weapon of traumatic action. The victim called an ambulance, but doctors were unable to save the life of a man.
41-year-old attacker, who opened fire, police detained at the scene in order St. 208 criminal procedure code of Ukraine.
Under the procedural guidance of the Prosecutor's office began criminal proceedings on signs p. 1 articles 115 UK of Ukraine "Premeditated murder", which sanction prescribes punishment in the form of imprisonment for a term of seven to 15 years.
Earlier it was reported that in Odessa during the drinking of alcoholic beverages between the male had a conflict that ended with the shooting.
Comments
comments