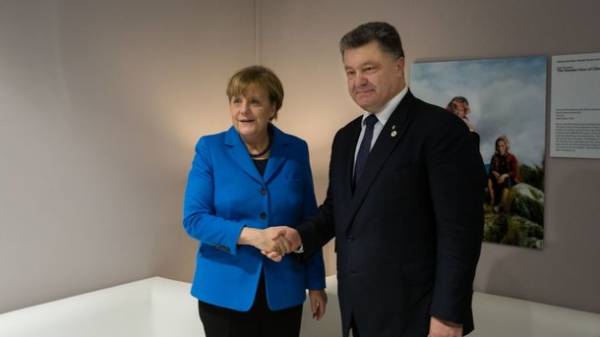 Today, may 20, the President of Ukraine Petro Poroshenko will attend a one-day visit to Germany, where he will hold talks with German Chancellor Angela Merkel also planned statements to the media.
According to media reports, the meeting will start at 14.00 in Kyiv in the castle of Meseberg (the city of Gransee, Brandenburg). After negotiations, expected the statements of the leaders of Ukraine and Germany for the media.
On the eve of the Ukrainian President reported that during his visit to Berlin to discuss with German Chancellor, the situation in the Donbass and the implementation of the Minsk agreements. According to him, will discuss the situation in different directions. In particular, will raise the issue regarding security, the release of hostages, humanitarian and other areas.
Earlier, Poroshenko said that he intends to soon hold consultations with the leaders of the Big seven for the coordination of actions in connection with the situation in the Donbas.
Comments
comments