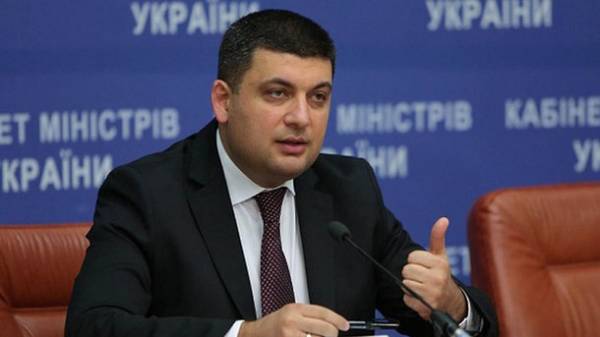 A fire at a military Arsenal in Balakleya in Kharkiv region will last up to 7 days. This was during a briefing in Balakleysky district said the Prime Minister of Ukraine Volodymyr Groysman, answering the journalists ' question about possible duration of detonation of ammunition.
"We see the situation as it develops. It is up to one week. This can be from several days up to 7 days as we count today. It depends on many factors," – said Groisman.
Earlier, the Minister of defence of Ukraine Stepan Poltorak said that the completion of a fire at an ammunition depot in Kharkiv region it is difficult to predict because it depends on many factors such as wind direction, the gap of debris and hitting other stores.
"As for when it will end. Because it depends on the wind direction, bursting shrapnel and hitting other stores. We have many warehouses are of reinforced concrete, I hope that they will withstand the load and no problems. But, of course, the first to suffer the repository on open platforms " he said.
Defense Minister Stepan Poltorak said earlier that according to preliminary findings cause of the fire and explosions of ammunition in warehouses was a diversion. "One theory is that it is a diversion. In particular, the dropping of the explosive device with UAVs," said Poltorak. Later, the SBU qualified state of emergency in Balakleya as a diversion.
The SBU opened criminal proceedings under article 113 of the Criminal code of Ukraine, qualifying CHP in Balakleya as a diversion. Near the Arsenal is located the densely populated village of yakovenkove and Recruitment, railway station, depot, school and a number of enterprises.
Comments
comments