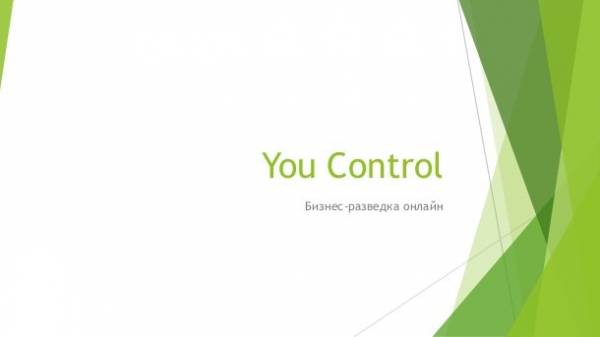 The security service of Ukraine (SBU) accuses representatives of the company YouControl that those committing the illegal sale and use of Russian-made computers, which belong to special technical means of secret obtaining information.
About it on air "Gromadske radio" announced the lawyer of Daniel Globa.
According to Globa, it was found that this mechanism involved officials of the company Youcontrol. "This, in our opinion, paradoxical, and completely contrived, as to Russia, we have absolutely nothing," he said.
Globa also added that these criminal proceedings were not instituted against the officers of the company Youcontrol and the company, and "some facts on which the representatives of Russian secret services in cahoots with some Ukrainian enterprises were transferred, some limited information".
"At the same time stated that it was committed in the period from 2015, although the company's activities commenced in 2016. These events and the company Youcontrol was not originally in any way related. It seems to us, that was the reason to somehow get the ability to access data, to perform a search. I do not exclude that on the basis of the received information to initiate any proceedings", – said Globa.
We will remind, earlier in SBU reported about the exposure of structures at the illegal gathering and selling informationthat has limited access and is owned by the state. The criminal proceedings are opened.
"Militiamen established that the dealers using special software, illegal interfere in the work of automated systems and computer networks of the state structures. The specialists of the security Service of Ukraine recorded up by hackers information, in particular with systems and networks of the Ministry of justice, fiscal service and the State judicial administration of Ukraine. Merchants sold customers access to illegally-established base, giving it, as gathered from open sources", – reported in SBU.
In YouControl previously stated that the accusations of the SBU is not true.
As you know, YouControl is an online service that automatically generates a file on each company of Ukraine, using information from public registers.
Comments
comments