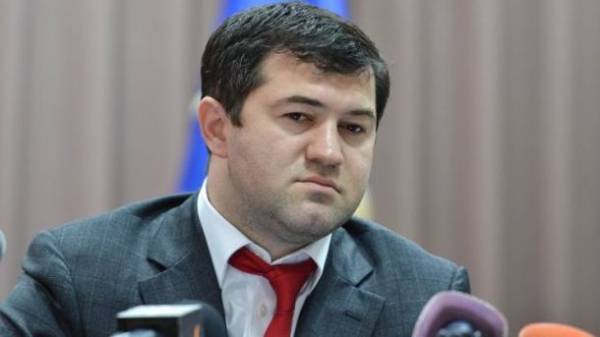 Clinical-expert Commission of the Ministry of health of Ukraine has not confirmed the diagnosis established at the clinical hospital "Feofaniya" of the head of the State fiscal service (GFS) Novel Nasirova, accused of abuse of power and official position.
The relevant conclusions of the Commission on evaluation of quality of rendering of medical aid to the suspect in hospital "Feofania" provided by the National anti-corruption Bureau on Monday, March 27, the press service of NABOO.
In conclusion, the Commission pointed out that doctors "Theophany" systematically and unnecessarily exaggerating the severity of the health status of the head of the SFS. Objective reasons for the establishment of the specified diagnosis, in the opinion of the Commission of the Ministry of health, doctors "Theophany" was not. The Commission also recorded irregularities in the patient's discharge from this hospital.
NABU reminded that for an objective assessment of the health status of the suspect NABOO on March 6 appealed to the Ministry of health to conduct a clinical expert in the assessment of the quality of medical care and medical services in the hospital "Feofania".
As reported, the detectives NAB declared suspicion in Commission of crime the head of the SFS on March 2 in the evening, after which he carried out his detention in hospital "Feofania". He is suspected of committing a crime under part 2 St. 364 (abuse of official position, entailed heavy consequences) the Criminal code of Ukraine.
On the night of March 7, Solomenskiy district court of Kiev chose Nasirova measure of restraint in the form of detention for a period of 60 days with an alternative of pledge in the amount of UAH 100 million. At the same time, SAP asked the court to appoint R. Nasirova Deposit in the amount of 2 billion UAH.
March 16, SAP announced that Nasirov his wife posted bail of 100 million UAH.
Comments
comments