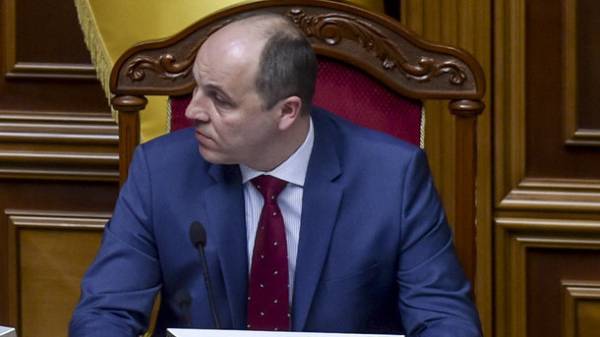 The head of the Verkhovna Rada Andrew Parubiy believes that the issue of the visa regime before making the vote need to discuss with the parliamentary factions, that he has not failed in the session hall, reports 112.ua.
According to him, before making any question for the consideration of the need to hold consultations with political forces to ensure a successful vote.
"What is important about this initiative? So, voting for it, there was a strong belief that the majority will be in the hall. Because the failure in voting on this issue will have a very negative external impact. Do you remember when I last time put the issue on the agenda, the largest faction of the Parliament on the morning of the meeting, gave information that would not vote. And obviously we need to conclude the political consultation before the question is put on the agenda. It is very important that he was positive and he received the most votes in the room," – said paruby.
Earlier, the parliamentary faction "people's front" appealed to the Verkhovna Rada to consider this week bills, including the introduction of a visa regime with Russia. The relevant proposal was voiced today during the conciliation Board in Parliament, the leader of the faction Maxim Bourbaki.
In turn, Russia said that the introduction of visa regime with Ukraine will primarily hurt the Ukrainians working there.
Comments
comments