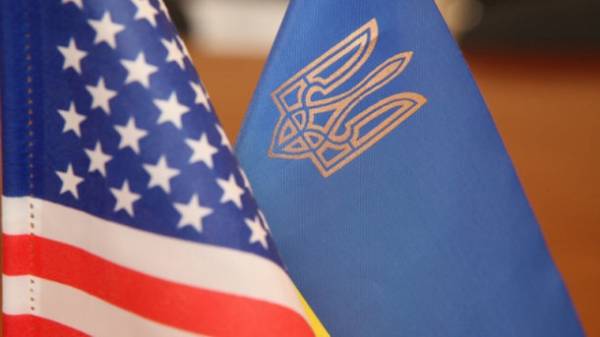 The Americans intend to support Ukraine in opposing Russia's aggression, and to work on this issue is the special representative of the United States Ukraine Kurt Volker. This was stated in interview to the newspaper "Day", the U.S. Ambassador to Ukraine, Marie Yovanovitch.
According to her, first and foremost, the US is interested in ensuring the territorial integrity of Ukraine.
"The Secretary of state Tillerson (U.S. Secretary of state – ed.) noted that we have two objectives. First, to ensure the sovereignty and territorial integrity of Ukraine. The second goal is to preserve the security of all Ukrainians irrespective of their ethnicity, language preferences and religion," said Jovanovic.
Read also: Poroshenko and Tillerson agreed what to do about Russia's behavior
She noted that under the Constitution, this purpose of Americans in Ukraine is Kurt Volker.
"Ambassador Walker will have to see how he can achieve these goals. I don't want to make a prediction regarding the time when this happens. It was clear to me that when the Secretary of state Tillerson was here, what he wants as soon as possible to constructively move forward. The United States believes that this conflict, which for more than three years continues on a daily basis, where people die should be solved", – said the American diplomat.
Recall, the U.S. special representative in Ukraine Kurt Volker on July 23 visited the Donbass. According to him, the United States understands that the cause of the military conflict in Eastern Ukraine is aggression of the Russian Federation.
Comments
comments