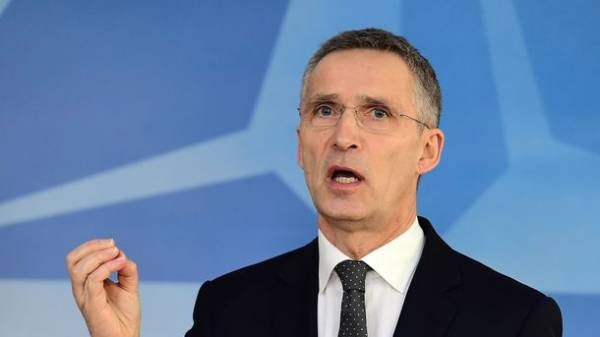 An independent Scotland will not become a member of the Alliance automatically. This was stated by NATO Secretary General Jens Stoltenberg, commenting on the statement by the first Minister of Scotland, Nicola Sturgeon regarding the referendum on independence, reports The Independent. transfers "Ukrainian truth".
According to him, voted for independence from Britain, Scotland would be forced to leave the Alliance.
Stoltenberg stressed that an independent Scotland would not get automatic membership in NATO", and will have to earn it and obtain the approval of 28 member States.
"If that happens, the UK will remain a member of NATO and the new independent state will have to apply for membership, and then everything will depend on the will of the 28 allies, to accept another member," – said the NATO Secretary General.
"All decisions are made by consensus, so it will need the consensus of all allies," he added.
"Out of the United Kingdom would also withdraw from NATO, but of course it will be possible to ask about membership", – said Stoltenberg.
Earlier Scotland's first Minister Nicola Sturgeon has confirmed that it will request permission to hold a second referendum on Scottish independence.
According to Sturgeon, she would like to vote in the period of autumn 2018 and spring 2019.
She stated that a referendum is necessary to protect the interests of Scotland after the decision of the UK to leave the European Union.
Comments
comments