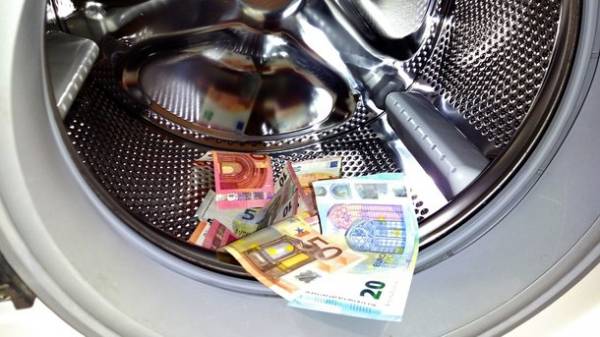 In 17 of the largest British banks, including HSBC, Royal Bank of Scotland, Lloyds, Barclays, Coutts, took nearly $ 740 million in the framework of the international scheme to launder money from Russia, writes The Guardian.
According to documents reviewed by the publication, in the framework of this scheme were withdrawn from Russia in 2010-2014 nearly $ 20 billion, but the amount may reach 80 billion dollars.
The largest "transit point" in this scheme among British banks were HSBC, of the publication of the edition: through a credit institution, primarily through its offices in Hong Kong, held 545 million dollars. Using RBS passed 113 million dollars, using Couts – about 33 million dollars.
Mentioned in the article and American banks – Citibank (37 million dollars) and Bank of America ($14 million).
Investigators are trying to figure out who of the wealthy and politically influential citizens of Russia participated in the scheme, which the newspaper calls "the world of Laundry" (the Global Laundromat) and in which the money was transferred from Russia to banks in Moldova and Latvia, and then headed to UK banks and the United States.
British banks investigators have addressed the question of why they didn't stop questionable payments.
Documents associated with the scheme were received in 2014, the Organized Crime and Corruption Reporting Project (OCCRP) and "Novaya Gazeta", writes The Guardian.
The number of British companies participating in the scheme are listed Seabon Ltd, involved in deals totaling $9 billion (liquidated about a year ago), and Ronida Invest LLP ($6.4 billion).
In the criminal scheme were involved in the accounts of 19 banks from Russia, writes the Guardian, including the Russian land Bank (lost his license in March 2013 due to violations of the AML / CFT law and suspicious transactions, in large volumes).
The Bank until October 2010 belonged to the wife eks-the mayor of Moscow Yury Luzhkov Elena Baturina. In 2012 control of the Bank passed to a group of industrial and construction companies, and the head of its Board of Directors was the cousin of Vladimir Putin, Igor Putin. One of the purchasers of shares of the Bank were made by the banker Alexander Grigoriev, who was later detained by employees Guebipk Ministry of internal Affairs on suspicion in the organisation of criminal community for illegal cashing and cash withdrawals abroad. It is expected that from 2011 to 2014 was derived about $50 billion, stated by representatives of the Ministry of interior. A withdrawal occurs mainly through the so-called "Moldavian scheme", when Moldova opened the accounts through fictitious contracts transferred the money then, including the transit through Latvia – in the offshore.
Comments
comments