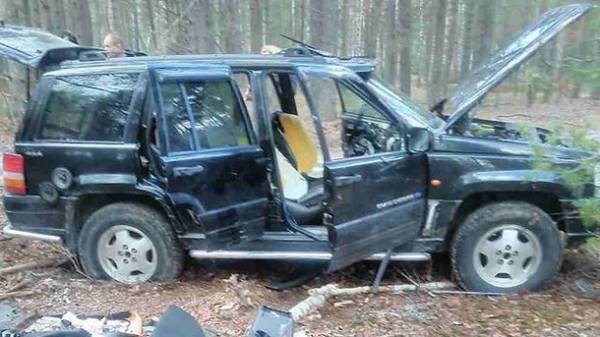 The guards stepped up security measures at the site of the Belarusian-Ukrainian border after the incident at the checkpoint "Alexandrovka", through which tried to break the violators on the Jeep. About this informed the official representative of the State border Committee Anton Bychkovsky, BelTA has learned.
"In the area of responsibility of Mozyr border detachment operative-search activities. In this regard, the strengthened security measures in the border crossing points and the territory of the border zone. Employees of the border service conducts activities to control the entry, entry and stay in the border zone of persons and vehicles", – said Anton Bychkovsky.
Reportedly, two people who were in the Jeep, was detained. According to available information, the car could be another unknown, which is currently being sought. Practiced all the possible routes of its movement. The Belarusian and Ukrainian border guards are working.
"The vehicle is inspected, strengthened checks of documents", – said Bychkovsky.
As reported, March 20, 1.45 car brand "Jeep" at the checkpoint "Alexandrovka" I brought down the barrier, drove through the forced stop and received mechanical damages, attempted to break into the territory of Belarus. For the detention of the car the staff of the border service at a checkpoint used by him his gun. In fact attempts to break through the state border of the Investigative Committee opened a criminal case under part 2 of article 333 approx.1 criminal code of Belarus (illegal movement across the state border of weapons, ammunition on preliminary arrangement by group of persons). During an external inspection of the car it was discovered a TT pistol and two fully loaded magazine, as well as a subject, externally similar with TNT and detonators.
Comments
comments