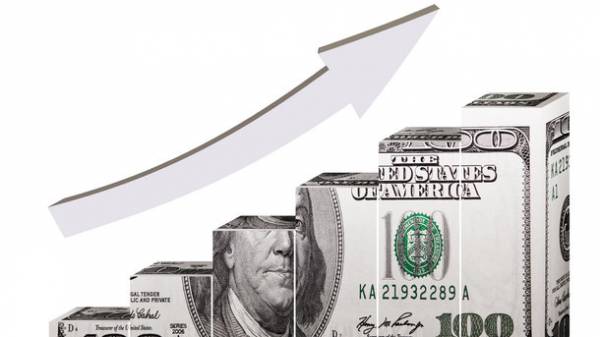 In the coming weeks the dollar exchange rate in Ukraine is projected under the baseline forecast at 27 – 28,5 UAH, however, the risks to the hryvnia rise. These data provided the "Today" analysts Forex club in Ukraine.
Yet, the hryvnia does not respond to a negative background. Explains it simply: in the foreign exchange market the offer exceeds demand seasonal, because farmers plant a seed currency. But further speculative demand could seriously worsen, warns an expert.
Earlier Shevchishin have already noted that in the case of a negative scenario, associated, including, with falling exports, the dollar exchange rate in Ukraine can go into the higher price range is 28.5 – 30 UAH per dollar.
One of the key threats to the stability of the national currency remains "nationalization" of Ukrainian enterprises in the so-called "DNR" and the ensuing trade embargo temporarily occupied territories of Donbass. Because of this, Ukraine is losing foreign exchange earnings.
"While we appreciate the reduction in foreign currency revenues 5 – $ 7.5 million per day, or 3-5% of the average daily levels of currency sales on the interbank market in 2017. In the future, can see the growing demand for 2 – 3 million dollars a day, which generates a total imbalance at the level of 6.5% from the current daily average sales of foreign currency. We maintain our baseline forecast the cash rate to a 27 – 28,5 UAH per dollar in coming weeks, although we note the significantly increased risks," – said a senior analyst at Forex club Andrey Shevchishin.
In addition, according to the expert, the embargo and the "nationalization" of the Donbas made tranche of the International monetary Fund (IMF) hardly is not critical for Ukraine.
"Ukrainian economy on the positions of the end of the 2016 – January 2017 tranche of the IMF fulfilled rather the function of psychological support for the currency market. However, in the context of the expected drawdown of the economy by 1.5 – 2% due to the blockade ORDO and nationalization of enterprises on the territory ORDA, the situation has changed. Tranche becomes necessary because the loss of exports to reach 1.5 – 2 billion dollars a year" – calculated Shevchishin.
The analyst warns that "nationalization" and the blockade limit the execution of budget targets, which could lead to the sequestration of the budget.
Recall that the issue of Ukraine, appointed Russ tothe discretion of March 20, disappeared from the agenda of the meetings of the Board of Directors of the IMF. Now the agenda is painted to 24 March and Ukraine in it. Prime Minister Volodymyr Groysman noted that the transfer caused by the change of the economic situation in the country due to the blockade on Donbass and became a new challenge for the government.
The national Bank of Ukraine (NBU) and the Finance Ministry now needs to update forecasts with regard to the effect of the trade embargo.
Comments
comments