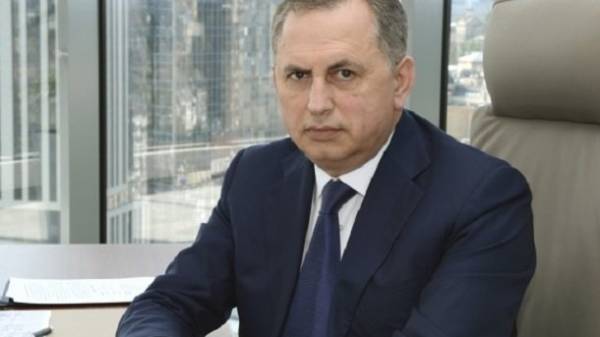 Blockade of Donbass will trigger a Domino effect, which resulted in the collapse of the mining and metallurgical complex, followed by energy, railway and ports. This was stated by Prime Minister of the Opposition government Borys Kolesnikov on air of TV channel "Ukraine".
"The organizers of the blockade of Donbass require the government to conclude international agreements for the supply of coal. And where to get the money? Some of them can answer this question? What will happen to foreign exchange reserves, the hryvnia exchange rate and, ultimately, what will happen to the people? In the Donbas are assets of the Ukrainian enterprises and there are Ukrainians", – said Boris Kolesnikov.
According to him, the embargo will eventually trigger a Domino effect.
"Because of the blockade first crash mining and metallurgical complex, followed by energy, railway, and then ports. And then no one will remember the names of the organizers of the blockade. All eyes will be on what has led to this blockade. Therefore, the authorities must make every effort to arrange the normal operation of mining and transport complex, as well as other areas that ensure the independence of our country", – said Boris Kolesnikov.
As reported, one of previously convicted citizens of Ukraine admitted that the blockade of Donbass.
We will remind, on Donbass continues blockade of coal, with the active participation of several people's deputies of Ukraine. Upon blocking of railway lines in the Luhansk oblast Prosecutor's office opened criminal proceedings.
In turn the Prime Minister-the Minister Vladimir Groysman declared that will not allow the embargo to organize the fight against the Ukrainian people. The Prime Minister reminded that people risked their lives to restore the operation of enterprises in the town.
The website "Today" to find out the threat is a blockade of Donbass. According to experts, the consequences could be disastrous.
Comments
comments