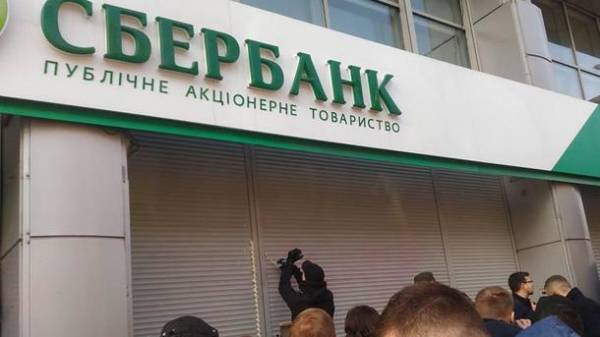 Sberbank of Russia in Ukraine from March 16, set a new temporary daily limits on transactions, in particular, put them on non-cash transactions. About it reports a press-service of the Bank.
Thus, the daily transaction limits for cash withdrawals from card accounts now is 20 thousand UAH (about $ 750) on one card account of the client. Any non-cash transactions with card accounts is limited to the amount of 30 thousand UAH (about 1,100 USD) per day per person. Also there is the limit of 30 thousand UAH for any wire transfers.
In the Bank such limitations explained by the need to provide stability in customer service "in terms of illegal action against the Bank."
Yesterday, Sberbank kept a limit on cash withdrawals at the Bank restrictions called temporary and explained the violation of the schedules of collection of branches and ATMs branch network. Earlier in Kiev and the Dnieper activists blockaded the offices of Sberbank of Russia. Discontent led to the decision of the savings Bank working with customers "citizenship" of the so-called "DNR" and "LNR".
Sberbank of Russia in Ukraine is as "a daughter" the Russian financial institutions, but operates under the legislation of Ukraine. Against the banks with Russian state capital Ukraine plans to impose sanctions.
Comments
comments