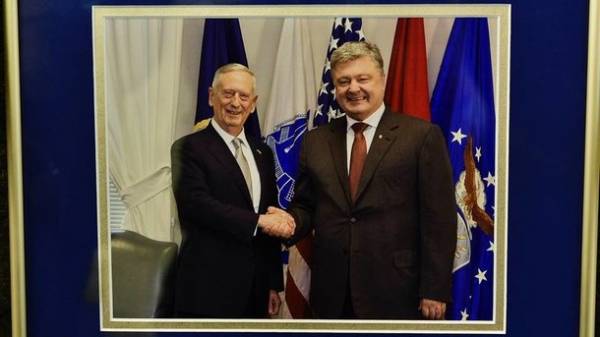 The Minister of defence of the USA James Mattis gave the President of Ukraine Petro Poroshenko a joint photo. About this on his page in Facebook reported the press Secretary of Ukrainian President Svyatoslav Tsigalko.
"From the patriot – the patriot. With respect." Sincere words of the Minister of defense, to our President, is best characterized by friendly relations that have developed after their meeting," wrote Tsigalko.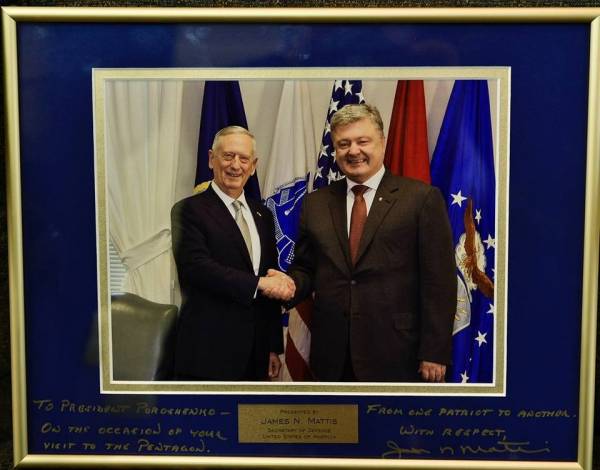 Photo: Facebook
By words a press-the Secretary, in the conference room of Mattis in the Pentagon there is a clock showing the time in Kiev.
"Events in Ukraine are important for US here give us great value," said Tsigalko.
Naponim in Washington, Poroshenko and Mattis discussed priority steps to strengthen the defense potential of Ukraine.
Comments
comments