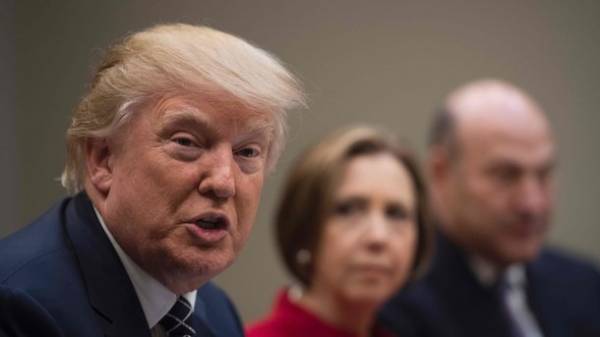 The States of new York and Washington are going to challenge the new immigration Ordinance trump, said in a statement the attorney General of new York Eric Schneiderman on Twitter.
"Today, the attorney General of new York Eric Schneiderman has announced that it will join the suit for the Western district of Washington against a ban on immigration introduced by President trump," the statement reads.
Schneiderman also expects the lawsuit will be joined by Minnesota.
The attorney General of new York called the new decree "ban on Muslims, but under a different name", which is "trying to implement the same illegal and unconstitutional goal."
Trump has signed on Monday a new Executive decree "About protection of entry of foreign terrorists" instead of the previous decree on the same subject, which was suspended by the court.
The decree, which will come into effect on March 16, contains some concessions in wording — for example, Iraq is excluded from the list of countries whose citizens temporarily banned from entering the United States, the ban also will not apply to holders of existing visas and dual citizenship "forbidden country" and the United States.
In the "black list" for 90 days were the citizens of Iran, Yemen, Libya, Syria, Somalia and the Sudan. The decree confirms the basic measures, originally adopted in late January: suspension of entry from a number of countries and the program of reception of refugees.
Comments
comments