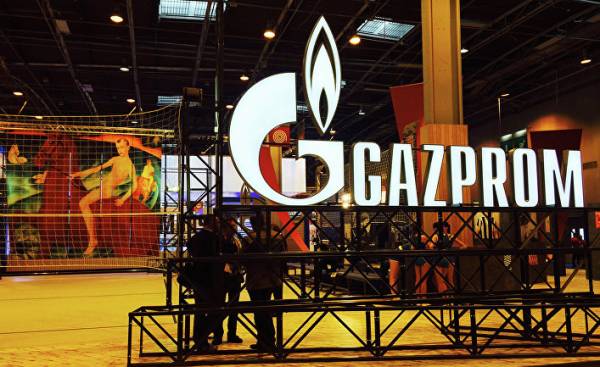 Lebanese writer and political analyst Jerry Maher said that Russia is trying to gain time in order to obtain greater benefits from the elimination of Assad, adding that the refusal of the Assad regime would be possible in exchange for any guarantees about the refusal of the construction of the planned gas pipeline from Qatar to Europe.
In a statement to CNN Arabic Maher announced that the position of Minister of foreign Affairs of Russia Sergey Lavrov and the Kremlin regarding the future of Assad and the legality of the presence of Hezbollah in Syria for Russia is simply trying to buy time to grab your piece of the pie.
According to Maher Moscow will accelerate the departure of Assad, when it receives guarantees of failure of the construction of the projected pipeline from Qatar to Europe, and guarantee the placement of its military bases in the middle East.
The Minister of foreign Affairs during a press conference with his Saudi counterpart Adel al-Jubeir said that Hezbollah and Iran are present in Syria at the invitation of the Syrian government. According to Maher, Russia seeks to obtain the maximum benefit in any negotiations for the elimination of Bashar al-Assad and the overthrow of his regime.
Maher said that Russia is not interested in Syria. Syria is just a suitable area to accommodate the naval and air bases to prevent the export of gas to the EU via a pipeline that will run from Qatar to Syria, and from Syria to Europe already. Russia considers this pipeline as a strategic threat to its national security.
Lebanese analyst believes that the position of the Kremlin is that Putin is not a defender of Assad, because Russia is not interested in keeping him in power. However, Russia has its own interests in Syria, which it considers a red line in getting Arab-American guarantees for the preservation of Russian acquisitions on the Mediterranean sea. In addition, Russia is looking for ways to get rid of Assad quickly and painlessly to breathe easy.
In addition, Maher reminded the international positions of Russia and the former Soviet Union. He added that Russia's position on the Syrian issue remains rigid, which shows that Russia supported the UN resolution No. 2254, which incorporates the principles of the Syrian settlement, including the exclusive right of the Syrian people to self-determination and the establishment of a transitional government. However, Russia protects its own interests in Syria, not Assad or some else system.
In conclusion, Maher said that in the end it is clear that when the United States and Israel is given a "green light" on the Syrian issue, the Russian decisions in the UN Security Council is not the place, and so all Russia can do is to gain time to achieve the maximum benefits before you get rid of Assad and his allies of the regime, Hezbollah and Iran.
Comments
comments