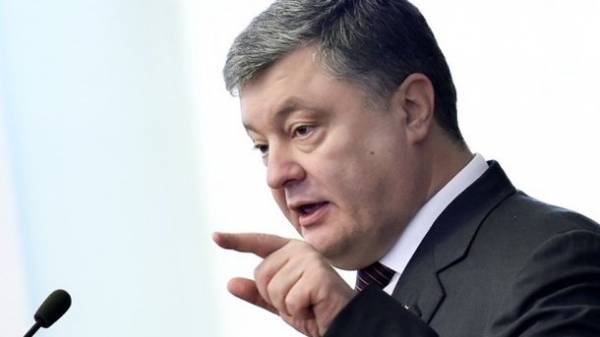 The President of Ukraine Petro Poroshenko told his Belarusian counterpart Alexander Lukashenko that Russia regularly violates the truce in the Donbass. He said this following the negotiations.
"This visit is another significant confirmation of our good neighbourly relations based on the principles of equal partnership and trust. This visit is not just a reliable partner but also a good friend of mine and of Ukraine, who is always ready to support us. And this support is particularly important in the context of challenges to peace and stability in our region", – said Poroshenko.
See also: Red carpet and "military parade": how Poroshenko met Lukashenko
He said that Russia regularly violates the agreement reached at the Donbass truce, under the slogan of brotherly peoples.
"We all know the name of these challenges. They are not ephemeral, but quite real. Unfortunately, it is a fact of Russian aggression that never stops for a single day, every minute, even the decision on cease-fire and declare, "bread of truce." The greatest cynicism, that their aggression they carry out under the cover of slogans about brotherly peoples. Every day we continue to walk in the last journey of its best sons. Only in the last two days the aggressor has killed eight of our defenders. And for all the days of aggression – 11 thousand Ukrainians gave their lives," he said.
As reported, last night the militants fired at Krasnogorovka, the result of which hit residential areas of the city, and made an infantry attack on the positions of the Ukrainian military. The defense Ministry told the details of the battle.
Comments
comments