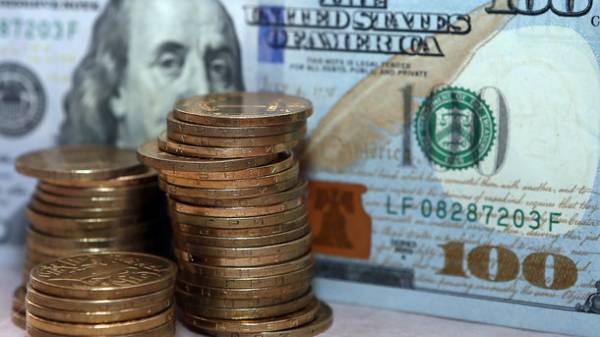 In Ukraine accelerated the trend towards the strengthening of the national currency. Over the past week in different segments of the currency market, the dollar has lost against the torque of 0.4-0.6%. The official rate of the American currency has decreased from 25.84 to 25.7 hryvnia. As predicted the senior analyst "Alpari" Ittim Iosub, at the end of this week the dollar may fall to 25.5 hryvnia.
"At the beginning of the week we see no reason to change the existing trend, and the hryvnia is likely to continue to strengthen. The official exchange rate of the dollar and its value on the interbank market may fall in the area of 25.5 hryvnia, and the cash dollar in banks will be quoted about 25.5/25.7 per UAH", – predicts Iosub.
According to the expert, earlier this week, the national Bank announced the auction on purchase on the interbank market to $ 50 million. This confirms the steady increase of foreign currency supply over demand on the market. In these circumstances, the NBU forced to smooth the excessive strengthening of the hryvnia. Recall that with the previous auction for the purchase of foreign currency by the NBU went exactly a week ago, last Monday 7 August, and for the same amount – $ 50 million.
Earlier, the website "Today" I wrote about how the dollar is expected to Ukrainians in August. By the way, summer is also observed and a decrease in prices – deflation. The main reason for this trend is the new crop of agricultural products, which leads to cheaper vegetables and fruits. "For 17 years, since 2000, in August deflation was observed 11 times. The current year likely will be no exception and you can expect a drop in prices in August in comparison with July on 0,2-0,5%", – says Vadim Iosub.
Comments
comments