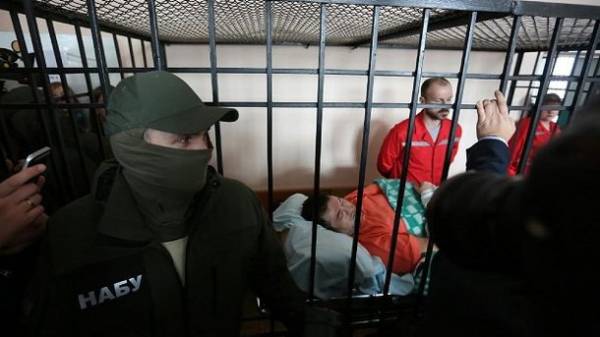 The dismissed head of the State fiscal service Roman Nasirov intend to stay in Solomenskiy district court of Kyiv until the hearing, said his lawyer Alexander lisak on Monday morning.
"Roman Nasirov remains in court. The court according to our information needs to be today. And we will insist that the trial took place here (the Solomensky district court of Kiev – ed.). The other option we have… as it is here, then it will consider the case… We officially declare that the case was heard in this court," – said journalists the lawyer Nasirov.
According to counsel, accurate information about the time of the meeting yet.
"This information needs to give the phone a press-the court Secretary," said lisak.
It is unknown who among the judges will consider the case Nasirov.
"First consider recusal, and after – case in fact" – said the lawyer.
Earlier, lawyer Alexander Lysak said Nasirov will remain in the court room until the morning, when should continue meeting on election to it measures of restraint.
We will remind, at midnight on March 6 expired 72 hours allotted by the law for the detention of the head of the SFS of the Roman Nasirov.
The court never chose a measure of restraint to the chief attorney of Ukraine, the NAB stated that the new suspect to the Nasirova no.
One of the lawyers of the Roman Nasirov Alexander Lysak read out a statement by the head of the SFS, which stated that his client believes himself to be free and agrees to the limitation of their rights and the control of the NABOO and the ARS.
In turn the activists blocked the building of the court and stated that not going to disperse until the beginning of the next meeting.
Comments
comments