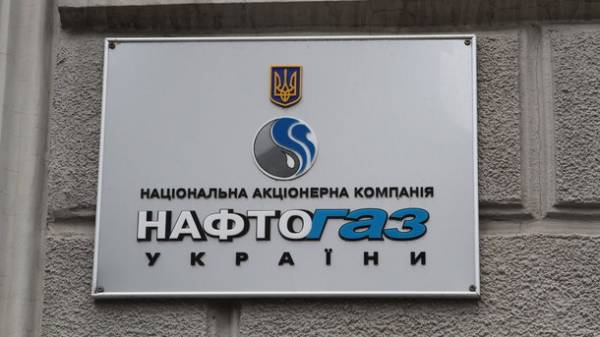 "Naftogaz of Ukraine" has taken the seventh place in the global ranking of management quality among public companies in the mining industry. It is stated in the report of the American research Institute for natural resource management (Natural Resource Governance Institute, NRGI).
According to the rating of "Naftogaz" scored 76 points out of a possible 100. This is the fourth result among the state companies of oil and gas sector and first among state – owned companies in Eurasia region (classification rating).
However, the study authors recommended that "Naftogaz" to improve the disclosure of costs associated with the performance of special duties, and remembered the corruption scandal with the purchase of the so-called "towers Boyko" in 2010.
See also: Restructuring of "Naftogaz" stopped – KOBOLEV
The ranking of public companies included 74 oil, gas and mining sector. These companies account for 82% of world oil production and 78% of gas production.
A rating of effective state-owned companies headed by:
Codelco – Chile (90 points).
Oil and Natural Gas Corporation – India (87 points).
Petrolнferos Yacimientos Fiscales – Argentina (83 points).
Statoil (80 points) – Norway.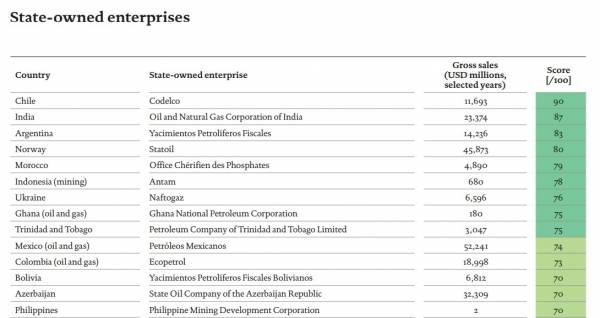 The authors of the study evaluated state-owned companies by the following criteria: availability of information, fiscal management, budget planning, licensing, anti-corruption, the rule of law.
"Naftogaz Ukraine" unites the largest oil and gas enterprises of the country. The holding is a monopolist on transit and storage of natural gas in underground storage, and oil transportation by pipeline transport through the territory of the country.
Comments
comments