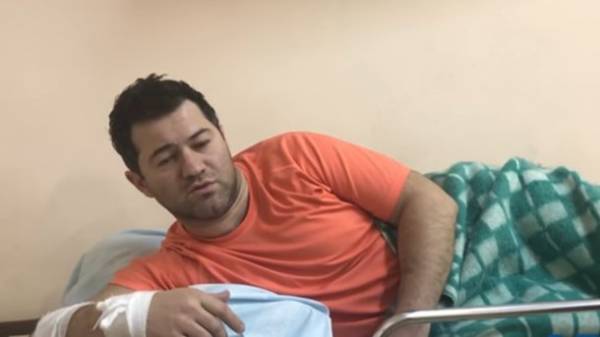 The dismissed head of the State fiscal service of Ukraine Roman Nasirov in an interview to "RBC-Ukraine" told about the events.
According to him, detectives of the National anti-corruption Bureau (NAB) "openly demonstrate their power" in relation to it.
"On the morning of 4 March, I was taken from the hospital "Feofania" in an unconscious state, as I did a diagnostic. First brought to some place in the Institute Strazhesko, it seems, he says. – I regained consciousness in the Strazhesko Institute. Then I was brought here (in the Solomensky court. – Ed.) On March 4, after the court, had to bring in "Feofaniya" in the hospital. But instead, four hours driving around the city. Again in Strazhesko, where they wanted me to leave, but they refused because it is contrary to the therapeutic process. Then in the BSP. There categorically told that this is nonsense, and I need to deliver at the place of treatment. And only three hours the night we returned to the "Feofaniya".
According to Nasirov, nobody explained what was going on. After the court hearing he was told that he was being taken in "Feofaniya", but actually went to another place. In addition, according to the official, people who were taken were not the medical team and law enforcement officers dressed in red suits, as the ambulance workers.
"They didn't have documents, they refused to show them. I regard such actions as a PR or hatred," he said.
We will remind, at midnight on March 6 expired 72 hours allotted by the law for the detention of the head of the SFS of the Roman Nasirov.
The court never chose a measure of restraint to the chief attorney of Ukraine, the NAB stated that the new suspect to the Nasirova no.
One of the lawyers of the Roman Nasirov Alexander Lysak read out a statement by the head of the SFS, which stated that his client believes himself to be free and agrees to the limitation of their rights and the control of the NABOO and the ARS.
In turn the activists blocked the building of the court and stated that not going to disperse until the beginning of the next meeting.
Comments
comments