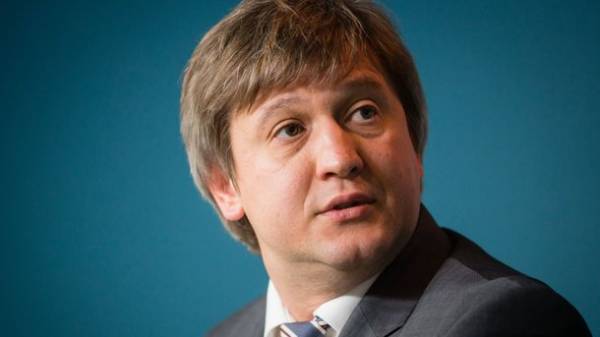 The need of sanctions against banks with Russian capital, as well as the type of sanctions determined by the Council of national security and defense Council (NSDC), said the Minister of Finance of Ukraine Alexander danyluk.
"If there is a violation of the law (from the banks – Ed.) it can be used the tool of sanctions, which determines the national security Council. Therefore, once the issue will be submitted to the national security Council, it will take the necessary decision," he said.
In turn, the Finance Ministry is now actively working on the creation in Ukraine of the financial investigation Service, one of the main tasks which will be effective investigation of financial crimes, including in the banking sector, said danyluk.
Earlier, Prime Minister Vladimir Groisman said that the NBU and other authorities are currently exploring the question of admission of Russian banks, in particular Sberbank of Russia, the so-called "passports", "DNR/LNR" for decision-making on expediency of introduction of sanctions.
We will remind, on February 18, President Vladimir Putin signed a decree on the recognition in Russia of the documents issued to citizens of Ukraine and stateless persons residing in the occupied territories of Donetsk and Lugansk regions of Ukraine.
It is worth noting that Russia's recognition of passports of militants in the occupied part of Donbas has not only condemned in Ukraine – as sharp was the reaction of the world community.
No country recognized the fake documents, with the exception of Belarus, which, though not recognized "passport", "DNR/LNR", but considering the selective passage of persons with such "documents" on its territory.
Comments
comments