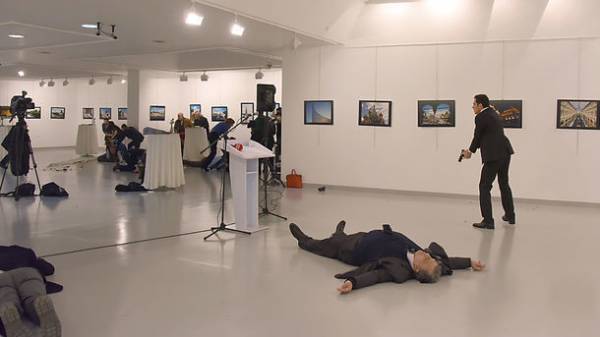 A Russian citizen who was allegedly linked with Mevlut Altıntaş, killer Russian Ambassador in Turkey Andrey Karlov, arrested in Ankara, Hurriyet newspaper reported, citing a source in law enforcement bodies, informs "RIA Novosti".
The arrested Russian name is Catherine, she is 33 years old, the consequence suspects that she maintained telephone contact with Altıntaş until the end of November, and communicated with him via WhatsApp messenger.
Journalists also claim that the Russian woman involved in the organization of sexual services in five star hotels in Ankara.
The Russian Embassy in Ankara failed to provide an operational review in connection with the arrest of the suspect.
Ambassador Andrei Karlov, was shot dead on 19 December during a speech at the opening in Ankara of the photo exhibition "Russia from Kaliningrad to Kamchatka through the eyes of a traveler". According to Turkish authorities, the attack was made by the police officer mevlüt Altıntaş, he was eliminated by local security forces. The investigative Committee of Russia opened a criminal case under article "an act of international terrorism", a murder currently being investigated by a joint team of Russian and Turkish experts.
Comments
comments