I appeal to you in the same hour that my father 75 years ago. Then he gave in his speech a tribute to those men and women in our country and abroad who sacrificed so much to fight for, as he rightly put it, "a great deliverance".
It was a total war. It has affected everyone. No one left behind. Men and women called to service, family and friends are forced to leave each other, people who had to learn new skills to help defend the country, — the role played by each. Initially, the future looked grim, the end of the war, far away, and the outcome is uncertain. But we believed that our cause is right, and this belief, as stressed in his speech, my father supported us until the very end.
Don't give up, do not despair — that's what spoke to us the Day of victory in Europe. I vividly remember the jubilation that my sister and I watched, standing with her parents and Winston Churchill on the balcony of Buckingham Palace. The crowd in the square and people across the country was gripped by a genuine joy, while celebrating the victory in Europe, we knew that the end is not yet. In August stopped the fighting in the far East and the war finally ended.
Many have sacrificed in this terrible war life. They fought so that we, here and abroad, could live peacefully. They died so we could remain a free people in the free world. They risked everything to our homes and our families safe. We must remember them and we remember them.
Thinking now about the words of the father and the joyful celebration that many of us have seen with my own eyes, I feel grateful for the strength and bravery that showed the United Kingdom, the Commonwealth and all of our allies.
The war generation knew the best way to honor the memory of those who never returned from the war to make it happen again. The best monument to their sacrifice — countries that are former sworn enemies, now became friends and shoulder to shoulder working for peace, health and prosperity for all.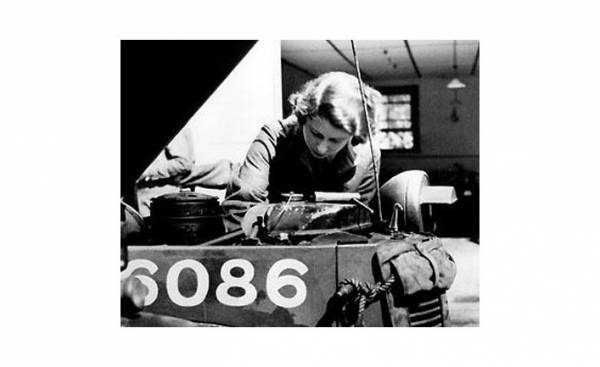 © flickr.com/The British Monarchy Queen Elizabeth II checks the engine automobile during the Second world war
Now a lot of hard that we can't celebrate this special anniversary as we would like. Instead, we think of her, sitting home or at your door. But our streets are not empty — they are filled with our love and our concern for each other. And when I look at our country and see how much we are willing to do to each other to protect and support, I am proud to say we remain a country in which those brave soldiers, sailors and pilots would know and they would be proud of.
To all of you my best wishes.
Comments
comments