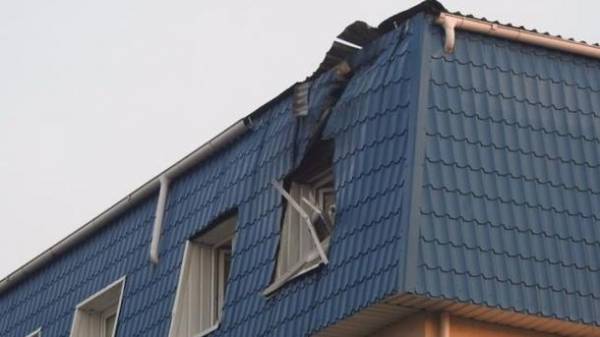 The shelling of the Polish Consulate in Lutsk will also investigate the Polish national Prosecutor's office. This was reported by spokesman for the Polish Prosecutor Eva Bialik, reports the publication wiadomosci.onet.pl.
"The investigation will hold the Mazovian division of the Department on organized crime and corruption of the Prosecutor's office in Warsaw" – said Bialik.
According to her, the shelling of the Consulate General of Poland in Lutsk qualified under article 163 of the Criminal code of Poland – an incident that represents a threat to the life or health of several people. The perpetrators face up to 10 years in prison.
Earlier the Ukrainian Ambassador to Poland Andriy deshchitsa said that the attack of the Consulate in Lutsk is Russia. "It's a physical attack on the Consulate General of Poland in Lutsk, but at the same time it is an attack on the Polish-Ukrainian relations are developing very well. Apparently it was not enough attacks on monuments. It didn't help to embroil Ukrainians and poles, and now a new phase of attacks on consulates, diplomatic relations," the Ambassador said.
As reported, on the night of March 29, unidentified persons fired at the Consulate General of Poland in Lutsk, located in Dubna, 22b.
The Polish foreign Ministry confirmed the firing on his Consulate and called in this regard, the Ambassador of Ukraine.
The SBU has already declared that do not exclude the version of act of terrorism and stated that the provocations against Poland is profitable only for Russia.
In turn the President of Ukraine Petro Poroshenko has condemned the attack on the Consulate General of Poland in Lutsk and called as soon as possible to find the perpetrators.
Comments
comments