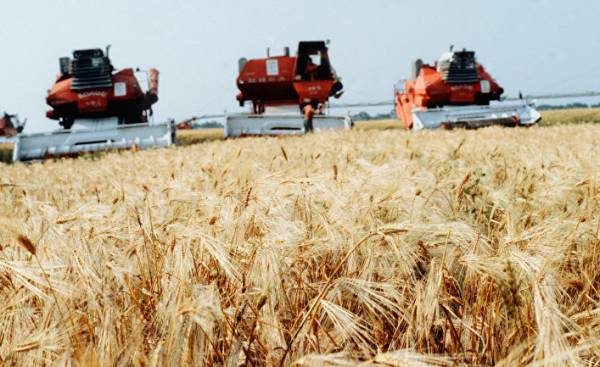 The exclusion of Russia from the list of countries from which Turkey provides duty-free import of wheat, put the Kremlin in a difficult position.
This week, Russian officials in the search for consensus will be attended representatives of the Ministry of economy of Turkey in Moscow. Zekeriya meta (Zekeriya Mete), representing the Union of exporters of cereals, pulses, oilseeds and products, praised Turkey's position on the issue of import of wheat from Russia, stressing that this attitude has borne fruit. Meta awaiting the upcoming talks of consensus, said, "We handed Russia, not even the olive branch and olive tree. But they did not even pay attention."
"When the EU closed the door to Russia, we supported the Russians. We said, broke our bread. Despite this, Russian, even for the most insignificant thing showed us a red card. In politics, there may be periods of friction, but this is easily solved by policy", — said meta.
There are Turkish companies who have suffered
Mete, expressed support for the decision taken by the Turkish government, also critically remarked: "We support the decision. But we had to inform at least 15 days". Meta, noting that Russia has suffered from these events, said: "due to the fact that Ministry officials did not coordinate their actions with us, we have suffered losses too". Some Turkish firms whose Laden court moored at the quays, faced with problems, told her, "the compensation paid to our exporters".
Officials of the Ministry are not clearly worked
Meta, noting that the export is a set of nuances, continued: "the Representatives of the Ministry should ask us before taking this decision. They have defects. Export operations take more than one day. It's over in 15-20 days."
Comments
comments