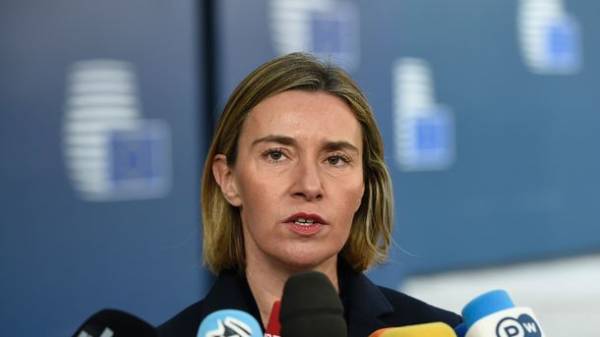 The foreign Ministers of the countries of the European Union now has to approve the decision on the establishment of the Center for military planning and management of overseas non-combat operations of the EU. This was stated by EU high representative for foreign Affairs and security policy Federica Mogherini before the meeting. transfers "Ukrainian truth".
"Today I will invite Ministers to take immediate decision on the establishment of the Center for military planning and management that will allow us to more effectively coordinated and carried out by existing military training mission," said Mogherini.
According to Mogherini, the creation of this structure will expand the ability of the European Union for the implementation of foreign missions.
"This is not a European army, I know that this opinion is circulating lately. It's a more efficient way to conduct our military work," she added.
Mogherini will also present to the Ministers a report on progress in defence matters made since the last meeting of the European Council in December last year, ranging from cooperation in pooling military capabilities to use battle groups.
"I will submit proposals to Ministers, and we will continue their development in the coming months the European Council meeting in June," – said Mogerini.
Today the EU conducts non-combat missions in Somalia, Central African Republic and Mali. In these operations the military from EU countries conduct training of local military personnel and take part in the monitoring missions.
Earlier it was reported that the European Parliament approved a resolution on strengthening the centralization of the European Union, the creation of the post of Minister of Finance of the EU and a common European army.
Comments
comments