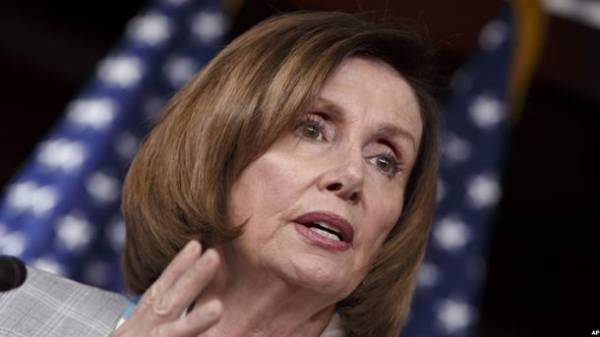 The fall from the fourth floor of the lawyer Nikolai Gorokhov, and a murder in Kyiv former Deputy of the state Duma of the Russian Federation Denis Boronenkov are "an incredible set of facts" and affect the national security of the United States, the leader of the Democrats in the house of representatives, Nancy Pelosi.
"As you probably know, Nikolai Gorokhov, the lawyer, the key witness to the investigation in Russia, chaired by (former) attorney General (Prov) Bharara, fell from the fourth floor… He is very seriously wounded. And then Denis Boronenkov, a former member of the Russian Parliament, was murdered in the center of Kiev. He was supposed to testify at the trial of the former… Pro-Russian Prime Minister of Ukraine Viktor Yanukovych (ex-President of Ukraine Viktor Yanukovych – ed.)" she said Thursday at a press conference in Washington.
According to Pelosi, "this is an incredible set of facts that must be considered in the interest of our national security."
We will remind, today in Kiev in the shooting death of a former member of the Russian state Duma Denis Voronenkov, who took Ukrainian citizenship and testified against fugitive President Viktor Yanukovych.
It is known that the killer Boronenkov was arrested as a result of injuries after the shooting.
Comments
comments