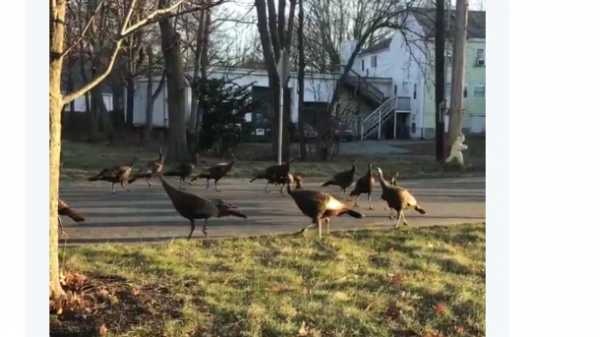 A resident of Boston I witnessed a strange ritual, as 18 turkeys walk in a circle around a dead cat lying on the road, according to tjournal.ru.
What is happening, he took video and posted on Twitter. The author of the article suggested that they try "to give the cat a tenth life."
I wonder what that strange video got viral, a few hours after collecting tens of thousands of retweets and lots of comments, the authors are joking about the black magic performed by birds.
The biologist Alan Krakauer of University of California told The Verge that this behavior is sometimes characteristic of potential prey in the wild a predator can escape if the intended victim lets him know that he is aware of his presence. It also helps to warn of the dangers of other animals. According to Kracauer, one day he saw turkeys in a similar way behaved with a coyote.
These turkeys trying to give this cat its 10th life pic.twitter.com/VBM7t4MZYr
— J… (@TheReal_JDavis) March 2, 2017
At the same time, the California Department of wildlife Scott Gardner also told reporters that the turkeys are not uncommon such whirling on the spot, because at some point they just start to follow each other.
Comments
comments