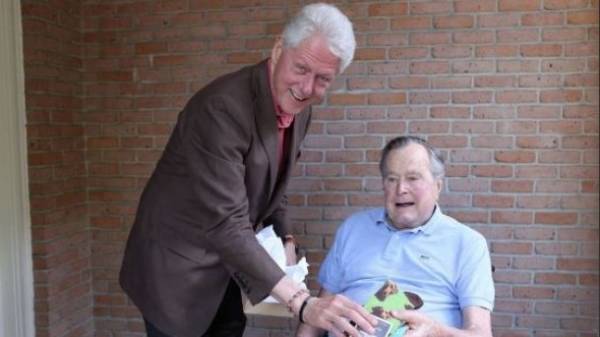 Former US President bill Clinton gave another former U.S. President George Bush Sr.'s socks.
About his unusual gift Clinton announced on twitter.
As reported by bill, he visited Bush and his wife in Houston. During a meeting of former U.S. presidents have talked about children, grandchildren, old and new times.
Great to spend time with @GeorgeHWBush & Mrs. Bush in Houston today. We caught up about kids, grandkids, old times and new times. And socks. pic.twitter.com/CshV6tI5Ae
— Bill Clinton (@billclinton) April 9, 2017
It turns out that Bush Sr. long been collecting socks, especially bright and unusual, so Clinton presented him the next exhibits for the collection.
Comments
comments