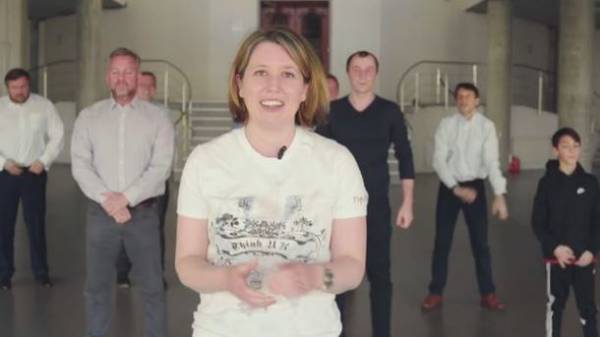 British Ambassador to Ukraine Judith Gough was supported by a flash mob in support of Ukrainian military 22PushUpChallenge, tavris from the floor 22 times. A relevant video she posted on Twitter.
"We proudly accept the challenge 22PushUpChallenge from our colleagues from the Embassy of Canada," said Gough.
She noted that with her push-UPS are British instructors who are currently training the Ukrainian military in the framework of our defense cooperation.
Pleased to accept the #22PushupChallenge from @CanEmbUkraine We now challenge our colleagues @MFA_Ukraine pic.twitter.com/bzmWaeN3zD
— Judith Gough (@JudithGoughFCO) February 28, 2017.
After the Brits showed the class and give me 22 times, Judith Gough, has challenged the Ministry of foreign Affairs of Ukraine.
Flashmob 22PushupChallenge appeared in the U.S. in the summer of 2016. His goal is to draw attention to social and psychological problems of veterans who returned after military conflicts to a peaceful life. Figure 22 due to the fact that every day, according to statistics from the U.S. Department of veterans Affairs, 22 veterans commit suicide due to problems with adaptation.
Earlier, the Ambassador of Canada to Ukraine Roman Vashchuk together Canadians who are attracted to the reform of the Patrol police of Ukraine decided to participate in the flash mob and give me 22 times in support of the Ukrainian military.
Comments
comments