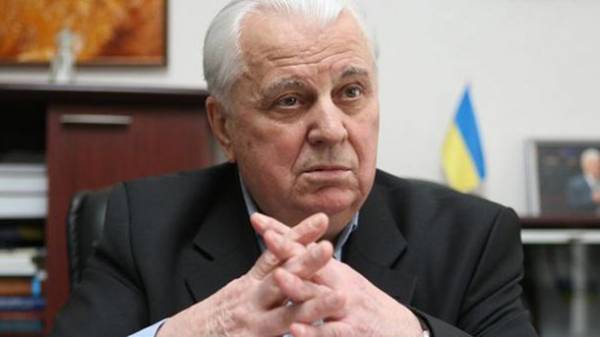 Fugitive ex-President of Ukraine Viktor Yanukovych made a lot of mistakes on a post of the head of state, but his main problem that he decided to become President. This opinion was expressed on air of TV channel "112 Ukraine" the first Ukrainian President Leonid Kravchuk, reports "GORDON".
"Probably, if he had not become President, he would Ukraine have done a lot. This person needed every day to control. And as President, he lost control and acted as he saw fit, and not, as required by the laws of the Constitution," – said Kravchuk.
According to him, during the height of the Maidan Yanukovych did not listen to advice to rein in the power structure and to remove from office the then head of the interior Ministry Vitaly Zakharchenko.
"I personally advised him to take two steps. If he didn't want wide steps (this is the resignation of the government), then let it be done at least narrow step: shift the power structures – the interior Minister Zakharchenko and the whole environment directly involved in dispersal of the Maidan. It would be a signal for the Ukrainian people that the government has heard and starts to really act for the benefit of the people, not officials. Viktor Yanukovych said that is not their rents. This was the end," – said the first President of Ukraine.
Kravchuk also added that the main mistake of Yanukovych that "he volunteered to be President and he achieved it."
Also Leonid Kravchuk has said that Russian President Vladimir Putin wants to restore the tsarist Empire. According to the former President, if the Russian leader will not cease to force neighboring countries to obey by force and weapons, it will end badly.
Comments
comments