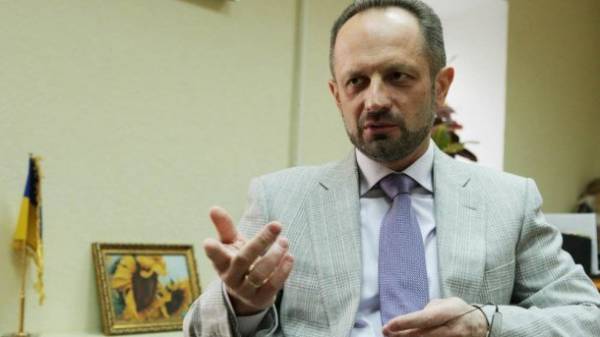 Opposition to the Russian troops on Donbass Ukraine is defending NATO against Russian aggression, they should get compensation from the West. This was stated by former representative of Ukraine in the tripartite contact group immortal novel in Ukrainian broadcast Media Network, the "GORDON".
According to him, NATO representatives arrive in the Donbass, to learn to fight with the Russians.
"Why now go to the Donbass representatives of the majority of NATO countries to learn how to fight with Russians? What is it? Training. Only if you we are going to study, and we protect you, then at least pay for what we have closed and do not talk about the International monetary Fund, that it is necessary to return money and so on," said the Immortal.
We will remind, in interview to the German newspaper Berliner Morgenpost, the President of Ukraine Petro Poroshenko said that now 54% of Ukrainians support Ukraine's membership in NATO. "Four years ago only 16% of Ukrainians support Ukraine's membership in NATO. Now 54%. As President, I am guided by the views of their people and conduct a referendum on joining NATO. And if the Ukrainians vote for it, I will do everything to achieve membership in NATO," said Poroshenko.
In turn, the Director of the NATO liaison Office in Ukraine Alexander Vinnikov in response to the initiative of the President of Ukraine said that Kiev's decision about applying for NATO membership should be considered after the modernization of its security sector and defense industries.
Comments
comments