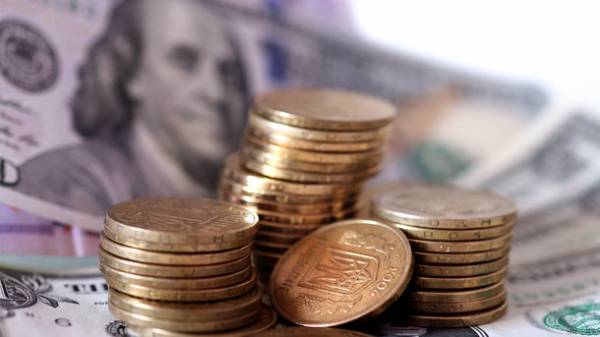 In Ukraine, according to experts, the situation on the currency market continues to stabilize. Over the past week the official and weighted average exchange rates of dollar decreased by 0.2%. This week, predicts senior analyst "Alpari" Vadim Iosub, the national currency rate will fluctuate between the marks on the 26.6/26.9 UAH per dollar.
"Last week on the market, with reference to the President of Ukraine was actively discussed hearings about possible fast resignation of the head of the NBU Valeria Gontareva. In the national Bank these rumors are vehemently denied. The press service of the regulator on this occasion said that the NBU traditionally the month reports about the upcoming changes in the composition of the Board, but this message is not displayed, which means that the information is untrue", – says the expert.
Itself Valery Gontareva, meanwhile, took part in the conference of heads of Central banks of member countries of the IMF and the world Bank. Her speech was concerned with the outcome of the "big Bank cleansing". In particular, the head of the NBU said that after three years of constant work, the landscape of the banking system has undergone significant qualitative changes, and the reasons for the growth of healthy financial sector is incorporated.
"This week will continue the strengthening of the hryvnia, however, the pace of this growth will continue to slow. The official dollar exchange rate and the interbank market in the week ended may decline slightly to 26.9 per dollar, and the cash dollar in banks will bargain over the 26.6/26.9 UAH", – says Vadim Iosub.
Comments
comments