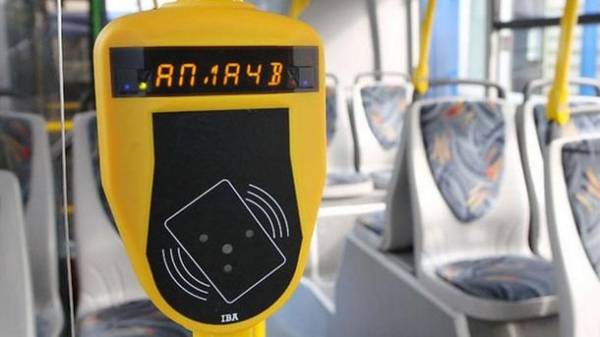 Kiev, Dnipro and Lviv will be the first cities in Ukraine, where will be introduced the electronic ticket in a pilot mode, and then this practice spread to the whole Ukraine. This was stated by Minister of infrastructure Volodymyr Omelian during a meeting with Minister of economy and transport of Hungary (2004-2006) Janusz Cook.
The parties discussed the practice of introduction of the electronic ticket in Europe, reports the press service of the Ministry of Infrastructure of Ukraine. Omeljan noted that electronic ticket – is a common phenomenon for many European countries.
"For Russia it is a future that will soon become a reality. We work in order to attract the leading European standards in Ukraine and to make them familiar to people, communities and businesses," said Omeljan.
The Ukrainian Minister invited Coca to join the working group created at the Ministry of inrastruktury with the aim of practical implementation of the electronic ticket in the field. Janusz Koc, in turn, confirmed its willingness to share its experience with the Ukrainian side.
Recall, the Verkhovna Rada adopted the law which introduces a single electronic ticket for public transportation. It is expected that the document will allow Ukrainians to refuse to pay the fare in cash, and transport workers — to control traffic. In February a law was signed by President of Ukraine Petro Poroshenko.
According to the head of the Ministry of Infrastructure, the first e-tickets in Ukraine can appear this spring. The intention to launch them, said 17 cities.
Comments
comments