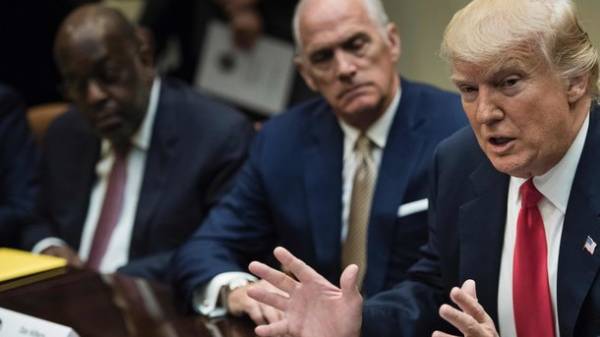 The President of the United States Donald trump amid speculation about his links with Russia said "not called in Russia" for ten years.
Journalists presidential pool asked trump at a meeting with businessmen, whether it supports the appointment of a special Prosecutor "in Russia".
Trump did not reply, but, turning to businessmen, said: "I didn't call Russia a decade."
Earlier, unnamed us officials told the New York Times that the members of the presidential campaign, trump repeatedly was in contact with senior officials of Russian intelligence in 2016 before the elections in the United States.
The Russian foreign Ministry called the publication media further indication that the States are the major domestic political games and bargaining. In the Kremlin, in turn, stressed that such reports are not based on facts.
Comments
comments