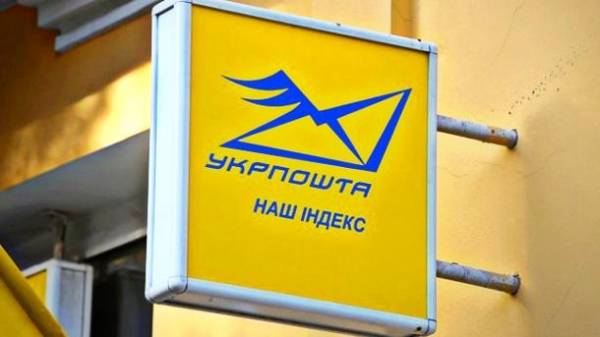 The result is a two-hour meeting the Vice Prime Minister of Ukraine Vyacheslav Kirilenko on the draft decree on increase of tariffs of "Russian post" for the delivery of Newspapers managed to reach a compromise. "Ukrposhta" will introduce new tariffs in stages – from 1 July they will grow up to a half of that growth, who wanted to enter the postal service. And from 1 January 2018 for full amount of the increase. About it reports a press-service of the National Union of journalists of Ukraine (NUJU).
The meeting which was conducted on behalf of the Prime Minister of Ukraine, took part the acting Chairman of NSZHU Sergey Tomilenko, the Minister of infrastructure Vladimir Omelian, the leadership of "Ukrposhta" – the General Director Igor smilansky and CFO Oleksandr Cherniavsky, the leaders of the national Newspapers "Uryadovy courier", "Voice of Ukraine" and "Facts".
The postal service argued its intention to raise tariffs by growth of consumables, in particular, the rise in price of gasoline, utility rates, introduction of a new minimum wage. At the same time, the leaders of the "Ukrposhta" noted that the new tariffs are zero or low profitability. In full support of the calculations of the management "Ukrpochta" said Minister Volodymyr Omelian, who noted the impossibility of subsidizing the power of the Ukrainian press.
In turn, the Newspapers argued that to impose new tariffs without the consent of the industry at mid-year is an example of a non-partnership relationship. Especially considering that the "Ukrposhta" has not paid off publications by subscription. The position of journalists was supported by Deputy Prime Minister Vyacheslav Kirilenko.
"In the end, managed to reach a compromise. Now, almost every national newspaper protects 32 penny on the delivery of each instance of A3 format (16 pages) in the second half of the year, each district saves 10 cents on delivery of the instance in 8 pages. The tariffs for subscriptions will grow is half of the previously announced increase," – said Sergey Tomilenko.
In the next few days the management of the "Ukrposhta" should negotiate with the Union final draft of the relevant order of the Ministry of Infrastructure tariffs, which already runs until 3 April a public discussion.
The Newspapers have responded to the results against NUJU.
"Thank you very much for your perseverance and ability to bring the case to its logical conclusion! New York post – big thanks for your support!" – commented on the message of Sergey Tomilenko in Facebook the editor of the newspaper "rural Nov" (Luhansk oblast) Marina Zhyvotkov.
As earlier reported, "Ukrposhta" going from July 1 to lift tariffs immediately on 50%.
Comments
comments