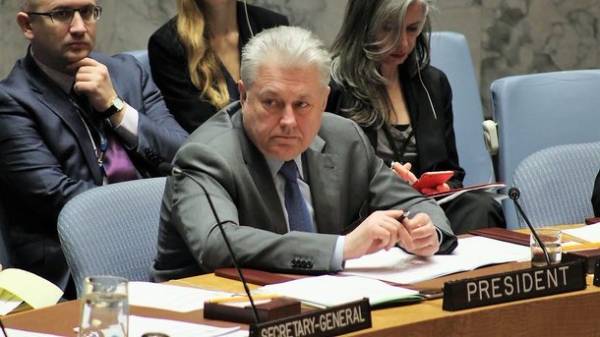 Permanent representative of Ukraine to the United Nations Volodymyr Yelchenko considers that the statements made by the permanent representative of Russia to the UN Vitaly Churkin on the situation in Ukraine, there is no excuse, as instead of having to cover the war crimes his country, he could not agree with the instructions and resign, reports.
According to the Ukrainian diplomat, the Russian Ambassador always clearly carried out their duties, but instead a simple reading of the text of the speech gave him "a certain spark". Especially if this was about Ukraine.
"That's what I could never understand where he got that personal with a huge minus in relation to our state. I don't think ever from Ukraine, he had something bad. Here it is, perhaps, was a red line that he went voluntarily, and therefore its activity and received the following grades in the middle of our state," – said Yelchenko.
We will remind, Vitaly Churkin, died 20 February 2017 the day before your 65th birthday. He was hospitalized from the building of the permanent mission of Russia to the UN in Manhattan unconscious.
Comments
comments