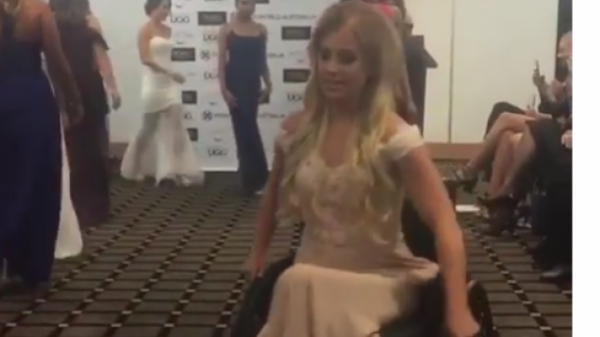 A resident of Australia with physical disabilities Justin Clarke participated in a beauty contest Miss World, writes the Daily Mail.
According to the newspaper, she competed in the regional final testing in the Australian state of Adelaide.
It is noted that the 26-year-old Clark became the winner of the competition at the state level and will not be on the national stage, but she said that is satisfied by the fact of participation and will continue its activities in the protection of the rights of persons with disabilities.
Miss World Australia South Australian State Final #beautywithapurpose
"For someone chained to a chair, the possibility of participation is a big step. I hope this will be the message: regardless of race, size, clothing or physical limitations — anything that sets you apart — you're still beautiful," — commented on his participation in the beauty contest Justin.
It is known that she moves in the chair in 2015, but about the circumstances that led to the disability, she said.
Woman becomes the first contestant in a wheelchair to enter Miss World https://t.co/TloxsUIzds pic.twitter.com/eMUSwHY7SK
— Daily Mail Femail (@Femail) 20 Feb 2017
Earlier Today I found out that beauty for all ages: how to look like a celebrity in the 25 and 90 years.
Comments
comments