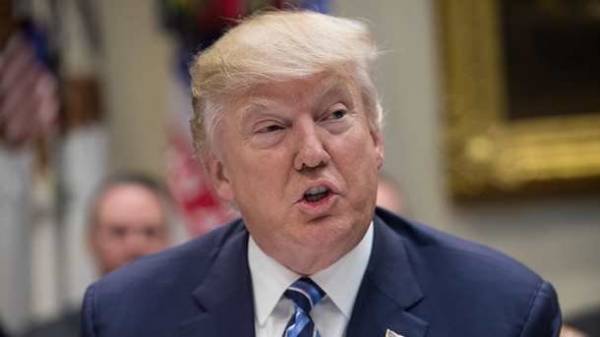 The White house has sounded positive for Ukraine, the signal indicating the support of the President of the United States Donald trump on the Crimean issue.
Press Secretary of the White house Sean Spicer on February 14 made a disappointing for Moscow's statement on the Crimea that may be a Wake-up call for us-Russian relations, noting that trump also wants to be able to get along with Russia, in contrast to the previous administration.
"President trump has made it clear that he expects the Russian government will deal with the de-escalation of violence in Ukraine and return the Crimea"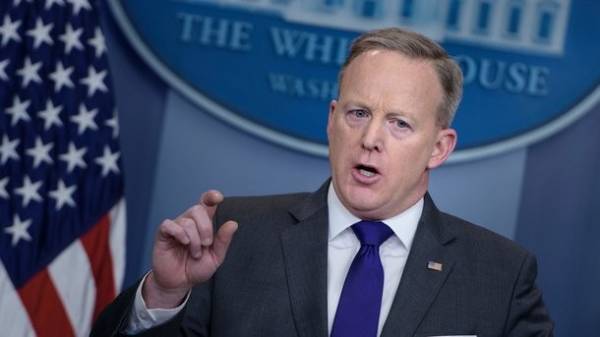 Sean Spicer. Photo: AFP
In Ukraine, the ratio of tramp to the question of the Crimea was perceived positively. "A good statement of the speaker of the White house. Russia needs to return Crimea to Ukraine", said the Ukrainian President's Administration.
The leader of the "popular front" Arseniy Yatsenyuk noted that this position is an important step in the administration of the President of the United States.
"Welcome expressed by the representative of the White House the position of President of the United States Donald trump of Russia's stopping the violence in Ukraine and the return of the Crimea"
This position of the American President is not very happily received in Russia. So, the Russian foreign Ministry saidthat Russia does not intend to return the Crimea, because they consider it their territory once annexed.
"My territory is not returned. Crimea is the territory of the Russian Federation", – said the representative of the foreign Ministry of Russia Maria Zakharova.
In turn, the state Duma of the Russian Federation said that Moscow is too early ranked Donald trump to the allies, but its position relative to the occupied Crimea should not affect the restoration of ties between the two countries. They believe that such position of the President of the United States will not affect the reset in Russian-American relations.
"The possibility of a reset in Russian-American relations is not crossed, but, nevertheless, such a statement is like a cold shower, some of our cools too fast and at the same time high expectations in respect of trump and his team"
Read also: Lavrov praised trump for his stance on Ukraine
But the head of Committee of Federation Council on defense and security Viktor Ozerov suggested that such a position of the trump in the Crimea may be related to the factthat "mute" the resentment of Americans because of his alleged "Pro-Russian" position of the American leader. In the Federation Council believe that the requirement to return the occupied Crimea is "as good as impossible, as if Russia demanded that the U.S. return to her Alaska".
Comments
comments